Amy Hill (born May 9, 1953) is a character actress who played a neighbor who demanded holiday candy from Monica on the episode "The One with All the Candy." She has had many recurring television roles including Dr. Wagerstein on UnReal, Lourdes Chan on Crazy Ex-Girlfriend, Mrs. DePaulo on That's So Raven, Mama Tohru on Jackie Chan Adventures, Mrs. Hasagawa on Lilo & Stitch: The Series, Ah-Mah Jasmine Lee in The Life and Times of Juniper Lee, and Judy Harvey in Enlightened.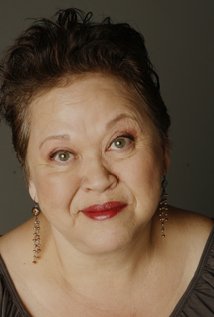 Ad blocker interference detected!
Wikia is a free-to-use site that makes money from advertising. We have a modified experience for viewers using ad blockers

Wikia is not accessible if you've made further modifications. Remove the custom ad blocker rule(s) and the page will load as expected.