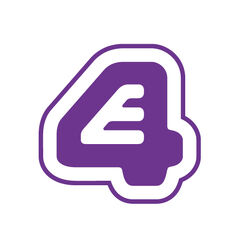 E4 was the channel along with Channel 4, Channel 4+1 and E4+1 that broadcasted Friends. The first episode broadcast was The One With Monica's Thunder. Friends was shown daily with two episodes repeated later on in the day, so Friends was broadcast Daily 4 times, but with only two episodes.
In Autumn 2011, Friends stoped being aired on E4, E4+1 Channel 4 and Channel 4+1. It is now shown on Comedy Central.
E4 never showed the episode The One With The Free Porn .