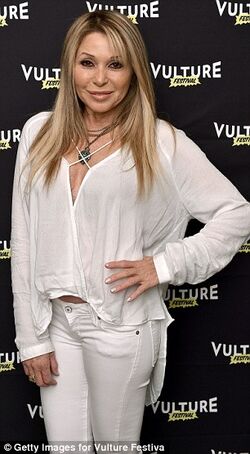 Elizabeth Daily (better known as E.G. Daily) (born September 11, 1961) is an American voice actor who portrayed Phoebe's ex-partner Leslie in "The One With Phoebe's Ex-Partner".
Her most memorable role is that of Tommy Pickles in the Nickelodeon classic Rugrats and portrayed as Buttercup in the Cartoon Network classic The Powerpuff Girls.
Ad blocker interference detected!
Wikia is a free-to-use site that makes money from advertising. We have a modified experience for viewers using ad blockers

Wikia is not accessible if you've made further modifications. Remove the custom ad blocker rule(s) and the page will load as expected.