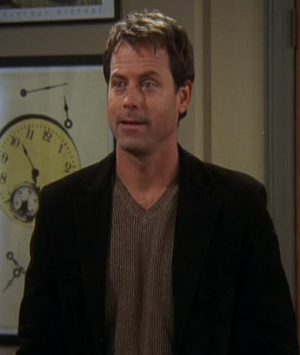 Gregory Buck "Greg" Kinnear" (born June 17, 1963) is an American actor and television personality who first rose to stardom in 1991. He has appeared in more than 20 motion pictures, and was nominated for an Academy Award for his role in As Good as It Gets.
He played Benjamin Hobart, the paleontologist, in The One With Ross' Grant.
Ad blocker interference detected!
Wikia is a free-to-use site that makes money from advertising. We have a modified experience for viewers using ad blockers

Wikia is not accessible if you've made further modifications. Remove the custom ad blocker rule(s) and the page will load as expected.