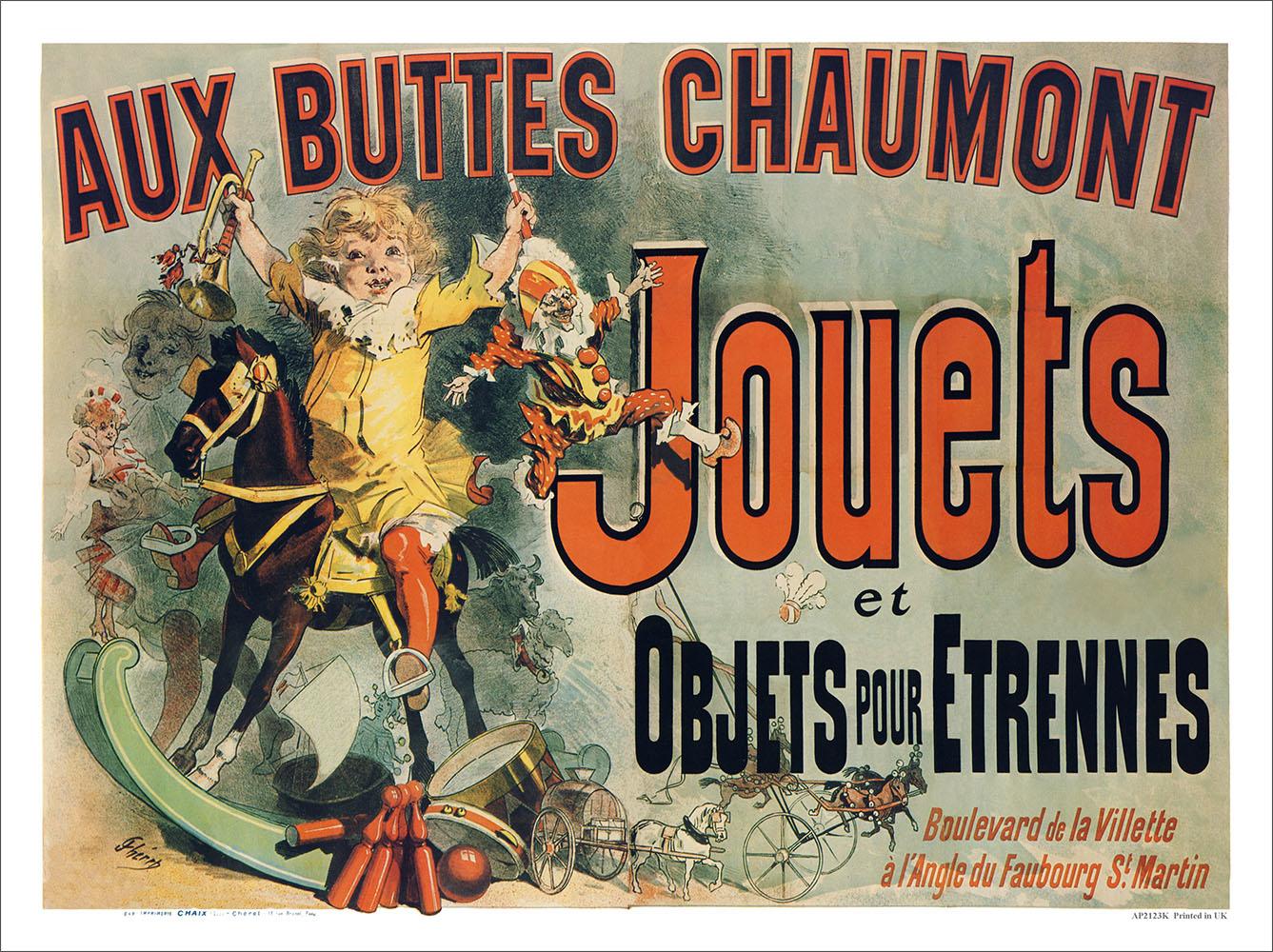 This vintage poster, called "Aux Buttes Chaumont - Jouets", made by artist Jules Cheret in 1885, hung above the television in Monica's Apartment. Phoebe
This Jouets poster is advertising children's toys ("Jouets" means "Toys" in French) and features a decorated rocking horse, one of the most desired and expensive gifts a child could receive in those days. It is one of approximately 42 advertising posters that Cheret designed for a department store in Paris that was known as "Aux Buttes Chaumont," starting around 1878 and continuing to 1891.
Trivia
Ad blocker interference detected!
Wikia is a free-to-use site that makes money from advertising. We have a modified experience for viewers using ad blockers

Wikia is not accessible if you've made further modifications. Remove the custom ad blocker rule(s) and the page will load as expected.